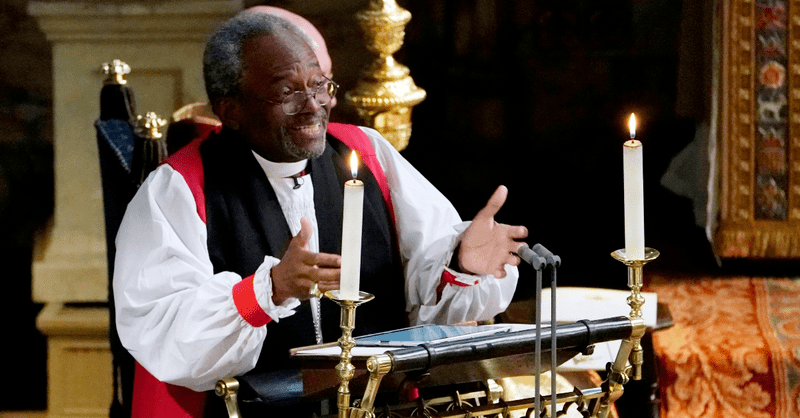 Royal Wedding Pastor Michael Curry Is Pro-Gay Marriage–Should it Matter?
Christians across the globe were inspired by Bishop Michael Curry's message about love during the royal wedding Saturday, but many of those same Christians then debated whether his views on gay marriage and LGBT issues should matter.
In 2015 he was installed as presiding bishop of the Episcopal Church, becoming the first African-American leader of the predominately white denomination. But before that, as a bishop in North Carolina, he was "one of the first to allow same-sex marriages to be performed in churches there," The Washington Post reported.
When the Anglican Communion penalized the Episcopal Church for its stance on gay marriage, Curry drew parallels between the struggles of African Americans and of those in the LBGT community.
"I stand before you as a descendant of African slaves, stolen from their native land, enslaved in a bitter bondage, and then even after emancipation, segregated and excluded in church and society. And this conjures that up again, and brings pain," he said at the time.
On Twitter over the weekend, Christians and others debated whether Curry's stance on gay marriage should matter.
"Fascinating that so many Christians who are against LGBT people are lauding Michael Curry, a priest who openly marries gay people and welcomes them in. Lack of fact-checking or just choosing not to see?" wrote one person, Siân Duffin (@Siannie81).
‏Robin Self (@triplejaymom), wrote, "For those praising Bishop Michael Curry for bringing the royals 'to church,' as a bishop in the Episcopal church, he is pro abortion, blesses gay marriage, and is highly active in the social justice movement. About as ANTI-Church as you can get."