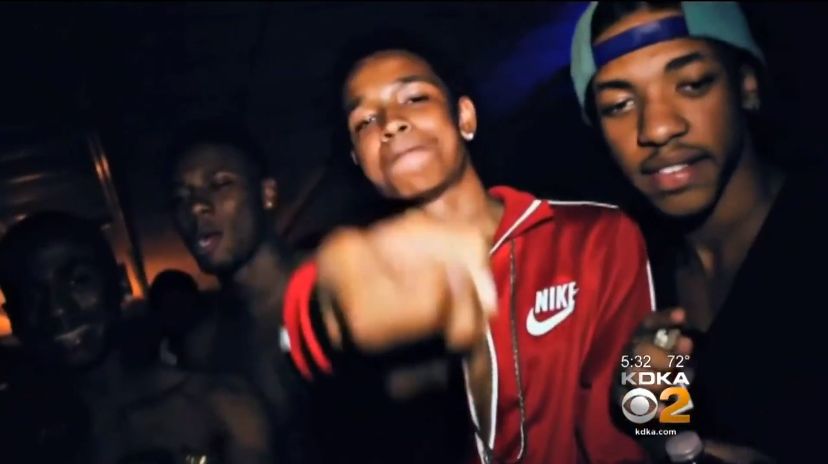 HARRISBURG, Pa. — The Pennsylvania Supreme Court has upheld the conviction of a rapper who had been found guilty of terrorist threats and intimidation after releasing a music video with lyrics that named particular Pittsburgh police officers and called for their death.
Jamal Knox, 24, had been facing drug charges after being found with 15 bags of heroin, $1,500 in cash and a stolen gun in April 2012. While awaiting trial, Knox, also known as "Mayhem Mal," co-wrote a song entitled "[Expletive] the Police," which included the names of the two arresting officers.
"This first verse is for Officer [name withheld] and all you fed force [expletive]," the rap tune stated. "And Mr. [name withheld], you can [expletive] my [expletive]."
"Let's kill these cops, cause they don't do us no good," it declared, also suggesting that he knows the officers' shifts and where they sleep.
"I got my Glock and best believe dog gonna bring the pump out, and I'm hittin' your chest," Knox rapped.
A police officer found the music video for the song, which was soon taken down, and Knox was charged with witness intimidation and making terroristic threats. Knox appealed his conviction, arguing that he didn't post the song online and that it wasn't meant to be public. He also asserted that the song was simply artistic and protected by the First Amendment.
The American Civil Liberties Union (ACLU) and the Defender Association of Philadelphia backed Knox in amicus briefs
On Tuesday, the Pennsylvania Supreme Court upheld the lower court rulings, stating that the lyrics crossed the boundaries of free speech because they were "highly personalized" and were perceived to be real threats.
"They do not merely address grievances about police-community relations or generalized animosity toward the police. … Rather, they primarily portray violence toward the police, ostensibly due to the officers' interference with [criminal] activities," wrote Chief Justice Thomas Saylor on behalf of the unanimous panel.
"The calling out by name of two officers involved in [Knox's] criminal cases who were scheduled to testify against him, and the clear expression repeated in various ways that these officers are being selectively targeted in response to prior interactions with [Knox], stand in conflict with the contention that the song was meant to be understood as fiction," he said, according to Penn Live.
The court disagreed with Knox that his words constituted free speech protected by the First Amendment because they had the potential to incite violence.
"[S]peech which threatens unlawful violence can subject the speaker to criminal sanction," Saylor concluded. "Threats of violence fall outside the First Amendment's protective scope."
Proverbs 10:11 reads, "The mouth of a righteous man is a well of life, but violence covereth the mouth of the wicked."
Jesus also taught in Luke 6:45, "A good man out of the good treasure of his heart bringeth forth that which is good, and an evil man out of the evil treasure of his heart bringeth forth that which is evil, for of the abundance of the heart his mouth speaketh."