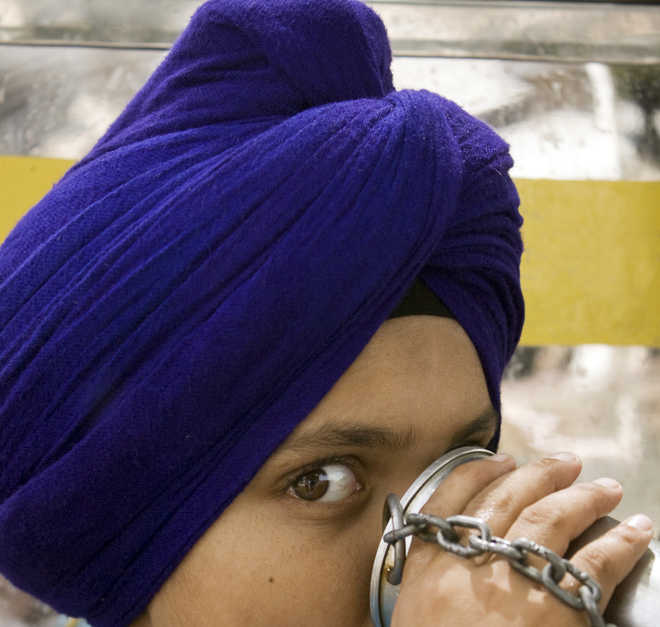 An Australian tribunal has found that a Christian school in Melbourne discriminated against a 5-year-old Sikh boy when it refused to admit him because he wore a turban.
The boy's father, Sagardeep Singh Arora, tried to enroll his son, Sidhak, to Melton Christian School, but he was told that the boy would have to comply with the school's uniform policy, which does not allow head coverings related to non-Christian faith.
Arora argued that not letting his son wear the patka, a child's turban, was indirect discrimination. Sikh belief requires adherents to wear a patka and have uncut hair, or kesh.
In an interview with the BBC, Arora said that he was stunned by the school's refusal to admit his child. "In such an advanced country like Australia, it was just shocking," he said.
"You have Sikh people wearing turbans in the police force and army in Australia, but my son can't go to school," he added.
On Tuesday, the Victorian Civil and Administrative Tribunal (VCAT) ruled in favor of Arora, and stated that the school had violated the Equal Opportunity Act.
The tribunal said that the boy had been disadvantaged because he was not able to attend the school, which is near his home.
Melton had relied on an exemption in the Equal Opportunity Act that allows schools to enforce reasonable dress codes in consultation with the community.
VCAT, however, contended that the uniform policy was not reasonable because it did not reflect the community's views when it was updated in 2014.
"It is not reasonable to accept enrollment applications from students from non-Christian faiths only on condition that they do not look like they practise a non-Christian religion," the tribunal stated.
VCAT member Julie Grainger argued that the school could have allowed Sidhak to wear a patka in the uniform colors.
Although Melton identifies as a Christian school, it has an open enrollment policy, and more than half of its students do not identify as Christian.
Melton principal David Gleeson said that the school respects the VCAT findings and that it would work with Sidhak and his family to find a "constructive way forward."
The father said that he was "very pleased" with the ruling, and his son still wants to attend the school "because his cousins went there."
"We are very pleased that religious freedom… is alive in Victoria," he said in a statement that was also signed by United Sikhs, Victorian Sikh Gurduaras Council, Sikh Interfaith Council of Victoria and the Supreme Sikh Council of Australia.