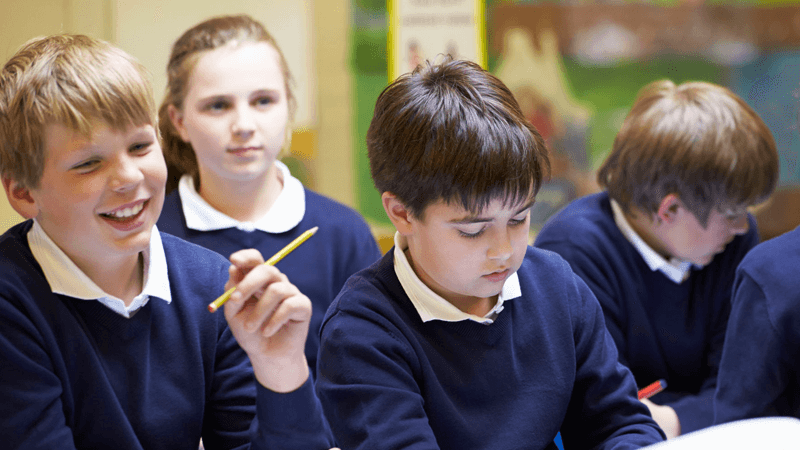 Schools in the UK will be rated for how 'trans-friendly' they are by an education review group.
Bernadette John, a director at the Good Schools Guide, announced the move yesterday and said the issue of transsexualism in schools has been "building up" in recent months.
The announcement comes shortly after a Christian couple withdrew their six-year-old son from a Church of England school after it failed to consult with parents on new rules regarding transsexualism.
Enquiries
John said 'inspectors' from the guide will "certainly be asking headmasters" in the future about their treatment of transsexual pupils.
John said the guide plans to draw up a list of schools that have a 'good' track record on transsexual issues and "might make a point" of highlighting schools that are "utterly outstanding".
There are reportedly around 150 schools in the UK – out of tens of thousands – that have already adopted gender-neutral uniform policies.
Transphobic behaviour
Last week, Nigel and Sally Rowe spoke out after another child began coming into school dressed as a girl, and asking to be called by a girl's name.
The parents said they received a letter outlining a new policy against 'transphobic behaviour'.
Under the new policy, children are deemed guilty of 'transphobia' if they experience 'feelings of discomfort' at another child being transsexual.
Nigel and Sally intend to challenge the policy in an educational tribunal and have withdrawn their son from the school.
Understanding the issue
The issue of transsexualism – wanting to change physical sex because you feel you are 'in the wrong body' – has become increasingly high profile in recent months.
Download The Christian Institute's briefing with key information and theology on the subject.

Transsexualism – wanting to change physical sex because you feel you are 'in the wrong body' – has become an increasingly high-profile issue. People in the public eye have 'changed their sex', and the media normalises transsexualism. There has been a corresponding push for greater transsexual rights