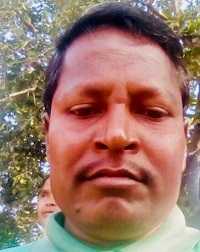 (World Watch Monitor) — The body of a pastor was found beheaded on the shore of a reservoir in eastern India on May 2, hours after he was abducted by around 25 masked men whom police believe to be Maoists.
Residents of Kubasal village, in the Tamar area of Jharkhand state, identified the body lying on the shore of Surangi reservoir as Pastor Abraham Topno and alerted police. He is believed to have been murdered in the late hours of May 1.
The 46-year-old pastor was last seen by villagers traveling in a jeep with a local taxi driver named Ranga Singh Munda.
"It was late in the evening, as they entered the thick forests surrounding the state capital, Ranchi," Inspector Gimal Kumar told World Watch Monitor. "They pulled the pastor and the driver out, blindfolded them and tied their hands with a stiff rope. Then they cut his throat."
Continue reading this story >>