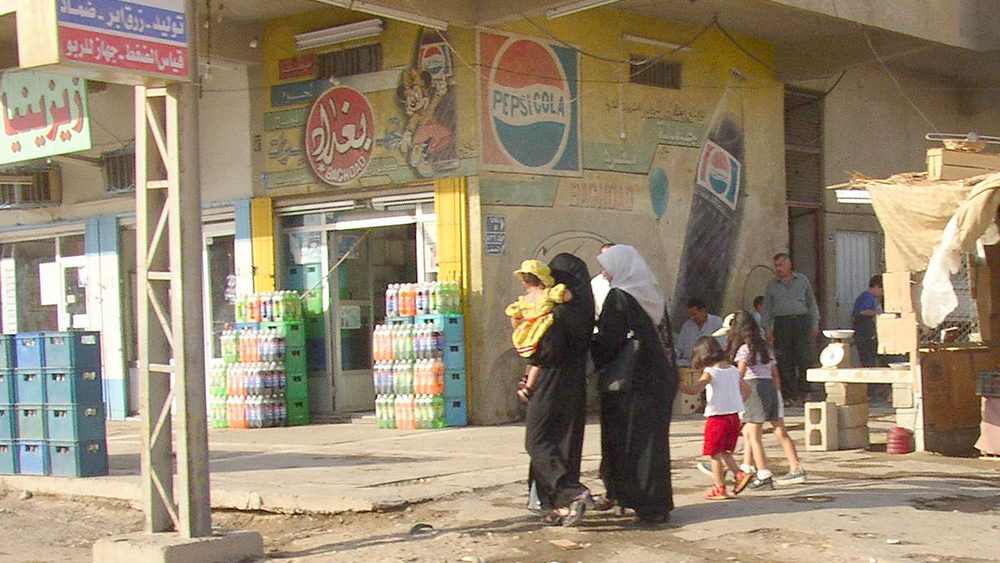 Nabil Omiesh was scared when a Customs official at Baghdad Airport confronted him about the children's Bibles he was carrying in his suitcase.
The programme director for the Bible Society of Iraq had brought the Bibles from Erbil in the Kurdish area of northern Iraq, where Bible Society has been ministering to refugees fleeing from ISIS persecution since 2014.
When the Customs officer closed the suitcase and asked Nabil to follow him, he feared that he was in deep trouble.
"I go from place to place until we reach his office and inside I saw that he was the Customs Director," says Nabil. "So I said 'oh-oh' and I start praying. He opened my passport said, 'What are you doing?' I said 'I work for the Bible Society.' He said, 'You evangelize Muslims, yeah?' I said 'We distribute Bibles to churches. And sometimes we distribute food to the churches to give to others.'"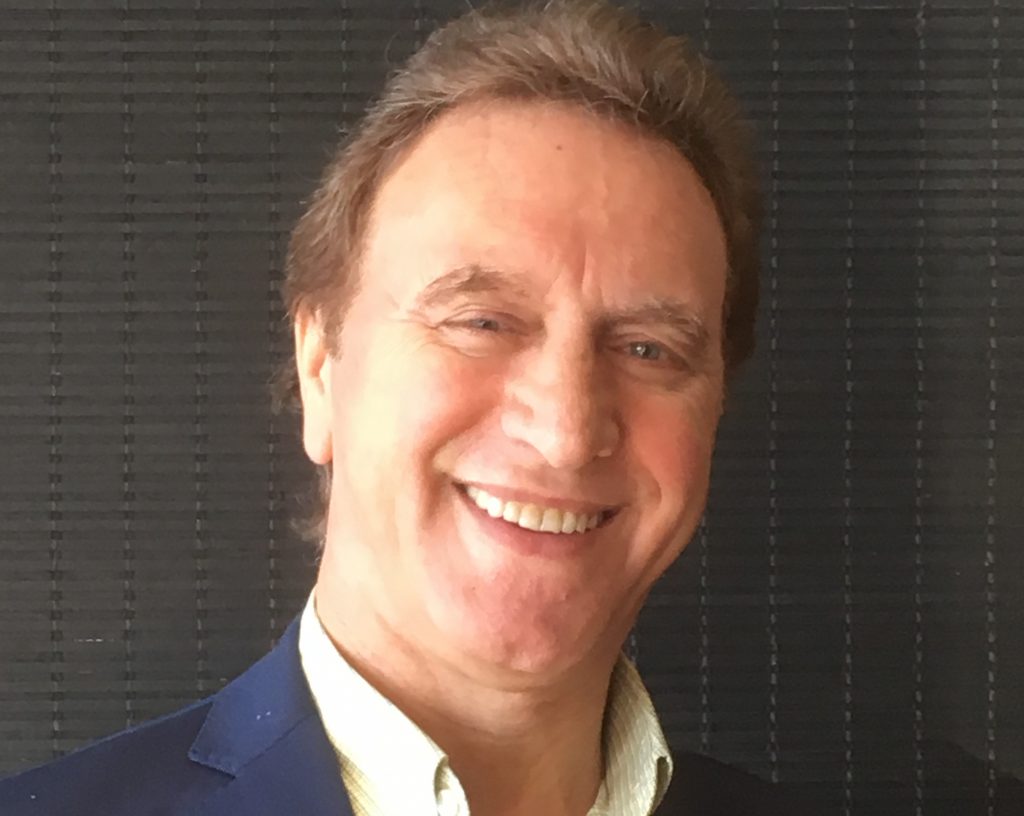 The Customs official then mentioned a particular church and asked if he had distributed food and Bibles there. When Nabil said "Yes," the officer closed his passport and said, "relax."
It turned out that this man's son had come home from the church with a package of food and a Bible after he lost his job with the Ministry of Information and couldn't feed his family.
"He said 'that night I couldn't sleep; I want to understand why Christians want to help us – we are Muslims. Actually, my family is very extremist.'
"He starts thinking and he starts to read but it is a child Bible. In the morning he goes to church and asks for a Bible. They give him a Bible and he came back and start reading the Bible every single day. During six months, he reads the whole Bible and starts listening to the Christian radio station … He said 'I want to share my story and it was like God sent you.'"
As Nabil turned to leave, the officer said, "Hey, brother, anytime you come to Baghdad Airport remember you have a brother here – his name's Muhammed." Then he comes over and whispers: "I'm your brother in Christ." As Nabil starts crying, Muhammed reveals that his wife has also turned to Christ.
After this Nabil took his phone number and the two became close friends, although Nabil is not allowed to call Muhammed but has to wait for his call.
"One day he called me and said he was sad that his mother is going to hell so 'please pray for my family.' I promised to pray and said, 'be wise because this is dangerous,'" Nabil says.
"After six weeks, he didn't call me and I was worried. Then I received a call at one o'clock after midnight and I said 'where are you?' And nobody answered. I just closed the phone and I start praying for my friend. After ten minutes, he called again and I heard a woman talking. She said 'my name is Sanar – I'm Muhammed's wife.' And she was crying. She said, 'Muhammed passed away.' I couldn't believe it."
Sanar revealed that after Muhammed shared the gospel with his mother, she talked with his father and his father became angry. He gave his son two days to repent or be killed.
"He said 'no way.' So his cousins just killed him," Nabil says. "She told me, 'if my husband died for Jesus one time, I'm ready to die 100 times for Jesus, so please pray for me, don't call me unless send me a message.'"
In the Middle East Islamic culture, a widow has to stay at home unless she can go out with her brother or father, so life became very difficult for Sanar.
"One day she sent a message: 'just call me.' She said, 'It's amazing news. I won four women for Jesus Christ.' She said, 'These are our neighbors who are always coming to visit me, so we sit together and after a while I shared them the gospel and they accept Jesus. Can you send me some Bibles?'" Nabil recalls.
"I managed to send four [digital] Bibles for the women and they put the Bibles inside their dress so nobody knows and she started to teach them how to read the Bible."
Sanar now leads Bible study with more than 30 women, in groups of two and three. "And this is dangerous … she is a hero," says Nabil.
In his 32 years with the Bible Society of Iraq, Nabil says he has rarely seen the fruit of his work, so it is amazing when he hears testimonies such as these.
Speaking to Eternity at the United Bible Societies' Round Table Exchange in Sydney in July, he asked Australian Christians to pray for Christians in Iraq who are struggling because of persecution.
"Pray also for the people of Muslim background who accept Jesus because they are in danger. But Jesus makes miracles in the south and the north. We also need help with distribution of Bibles. In Iraq our budget is so limited but we need a lot of Bibles, more Bibles."
Nabil also related the amazing story of Jemima, a Muslim whose husband turned to Christ, and was shot dead in front of his family by Muslim extremists.
"So they threaten her to take her daughters, 20 years old and 18 years old, and they are so pretty and her son is 24 years old, so she run away to Jordan."
From Jordan, the family emigrated to the US, where in desperation they turned for help to a church, which took care of the whole family.
"One day I was in the States and she was begging me 'please come and visit us' – because I became like a father to them. So I go and visit them one day and I saw their situation is so difficult, especially the mother because she is so traumatized. She said 'I wish to die. I need to be with my husband.' I said, 'Listen you still have your daughters' and I tried to encourage her."
The next day Nabil received a call from Sanar in Baghdad and told her about Jemima's situation.
"After about one hour she called me again and said 'I'm interested in sending this message to the lady in the US: Sister Jemima, I'm like you, I lose my husband for Jesus Christ and I believe in Jesus Christ and I believe that I'm going to be with my husband in heaven, but I don't think you can meet your husband because you're not a Christian.'"
Nabil thought the message was crazy but Sanar insisted she had received it from God.
"So I sent her the message and immediately she called me screaming, crying, talking badly about me …. saying 'I'm right – I will meet my husband.'"
Two days later Jemima calls again and she's still crying but this time for a different reason.
"She said, 'Yesterday I was cooking in my kitchen and suddenly there was a flash of lights and I saw my husband. I go to hug him and he said don't come to me. I live to somebody better than you' and she looked to the corner of the kitchen and she saw Jesus Christ. She said 'I just went to Jesus and gave him a hug and said I love you'. She said 'Please, please, I want to be Christian.'
"We prayed together on the phone. By this message, Sanar in Baghdad won her to Jesus Christ in America.
"Jemima flew from the US to Baghdad just to meet Sanar and they became very close."